This month, I had the privilege of representing the Rare Disease Diversity Coalition at BioNJ's Inaugural Health Equity in Clinical Trials MBA Business Plan Case Competition -- joining a panel of expert judges at Rutgers Business School for a day of meaningful dialogue and learning.
During the competition, eight teams of students -- from MBA and other graduate programs across the country -- were tasked with developing a strategy to increase diversity in clinical trial participation. It's certainly a pressing issue in the medical research community: People of color make up just 16% of research study participants, despite being disproportionately affected by a host of serious diseases -- from certain cancers to lupus.
After four weeks of dedicated work, the teams all convened at Rutgers to present their models to eight judges -- myself included. None failed to impress. Each proposal examined key barriers to clinical trial participation: From a lack of accessible information on trial recruitment, to insufficient researcher engagement with on-the-ground community health workers.
Throughout the competition, my personal experience -- as a member of RDDC's clinical trials working group -- provided me with unique perspectives to share with the students. I challenged them to find innovative ways to address medical mistrust in communities of color, educate underserved communities on clinical trial basics, and incorporate data in their plans.
The range of the students' proposals underscored the myriad barriers limiting diversity in clinical trials -- and reaffirmed that a single solution is unlikely. Rather, achieving health equity will require the insight of folks from diverse backgrounds and industries.
At RDDC, we are working to do just that -- bringing together rare disease experts, diversity advocates, and industry leaders to identify and advance evidenced-based solutions that reduce the burden of rare diseases on communities of color.
And it's heartening to know -- with full confidence -- that students of the next generation are just as passionate and committed to making a difference as we are at RDDC.
Congratulations to the winning teams:
First Place: The Johns Hopkins University team centered on increasing diversity in Alzheimer's trials via digital tools and bolstered community engagement.

Second Place: The Rutgers University team centered on harnessing data to determine health equity targets at prostate cancer clinical trial sites.

Third Place: The Baylor College of Medicine, Northwestern University, and Rice University team centered on boosting Hispanic/Latinx participation in clinical trials by providing training to refugee and immigrant community healthcare workers.

And finally, a very special thank you to Dr. Amadou Diarra at Bristol-Myers Squibb and Dr. Paul Howard at Amicus Therapeutics for their instrumental work in moving this initiative forward, and to Debbie Hart, president and CEO of BioNJ, for inviting RDDC to be a supporting partner of BioNJ health equity initiatives.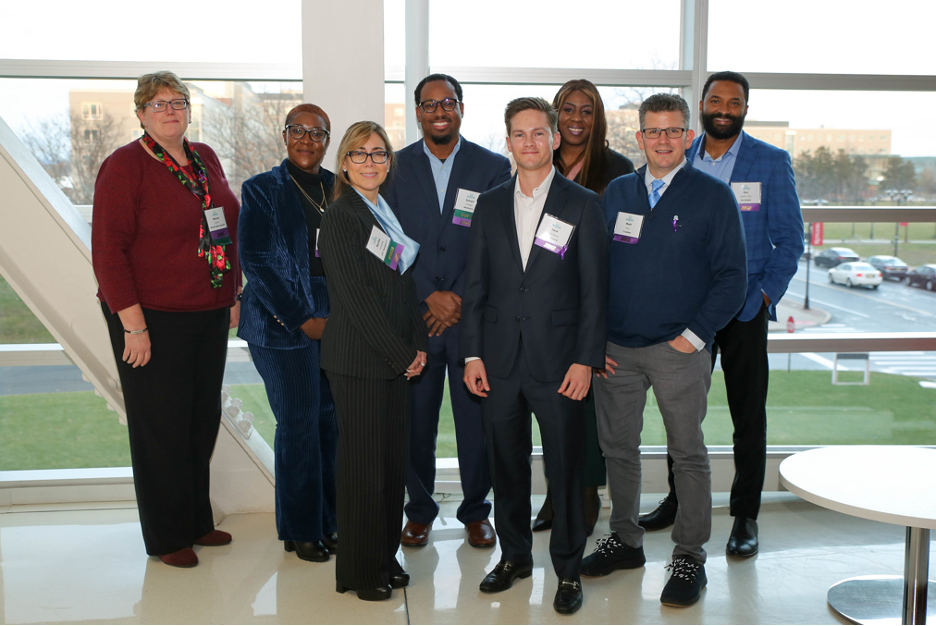 Image credit: BioNJ